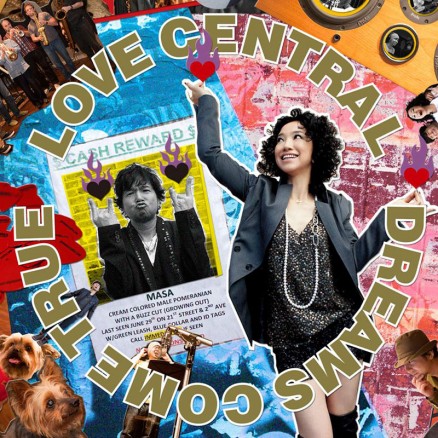 Release date:

2010-11-30
Label:

Universal
Catalog #:

UPCH-20218
Oricon Top Ranking: #2
Where to buy?
LOVE CENTRAL (Regular Edition)
Dreams Come True Official Albums
---
1

LOVE CENTRAL

4

ANOTHER JUNK IN MY TRUNK

5

POISON CENTRAL

6

FALL IN LOVE AGAIN

8

Setsunakunai?

11

Kazekitte yukou!

12

MY DARLIN' DOGGYS

13

THE ONE
---
This album is Dreams Come True's 16th official album!
There are two versions of the CD release. This regular version contains the regular lyric booklet, as well as a 25 sided large folded jacket. There's also a a limited edition that contains even more.