beauty & harmony
Sarah Vaughn. Ella Fitzgerald. Two of the all time greats of Jazz. Both were giant influences to Miwa Yoshida. You can hear the influence in her voice, especially when she scats. Miwa's love of Jazz lead her to this wonderful solo project called beauty and harmony.
With Miwa pended lyrics, arragement by Masa, and a to-die-for band consisting of some of the best side men in the business, beauty and harmony is a true love song from Miwa to Jazz and all of its influence.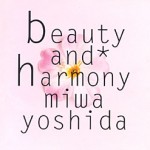 The beauty and harmony CD made its way to the top of the charts and sold well over a million copies, something rather unexpected from a Jazz album in Japan. The all star band reunited for a seven city tour and created an all new magic, which is lovingly presented in the beauty and harmony video.
The beauty and harmony All Stars are a stunning and historical collection of the best side men in the business. Please check out their pages to see whom they've worked with. A quick sample of their works simply cannot do these men justice. The gentlemen below have taken part in some of the most important music in the past fifty years.
The All Stars consisted of:
---
beauty & harmony 2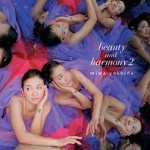 In 2003, Miwa's second solo album, beauty & harmony 2, as well as her first solo single, Namida no Mangekyo, were finally released. A five city tour also took place in support of the upcoming album.
Many of the original beauty & harmony All Stars returned along with many new talented friends:
* Original members of the beauty and harmony All Stars